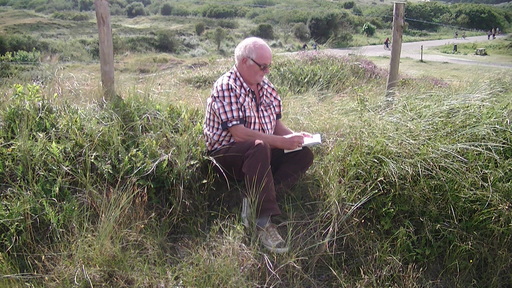 A new artistic phase has started in this artists life: oilpaintings. After 24 years of solely watercolours since 2012 he is expanding his horizon with oilpaintings. On Canvas and on panel
Since he started oil paintings, Galeries show a lot of interest in his work.
His work is exhibited in the Netherlands at Galery Kompaen in Lisse/Holland, at the ART centre in Zaandam, At Gallery Staphorsius - Westzaan all North-Holland,. At Veenstra, art-shop in Drachten (north of the Netherlands) . Since 2016 also in well-known dutch sculpture garden & Art Center Marienheem. Earlier his works were exhibited in France, Spain, Italy, Belgium, Delhi (India) and ofcourse at various exhibitions in the Netherlands.
In winter he always participates in the exhibition NATURALLY NATURE at the galery of Rob Staphorsius in Westzaan.
But ofcourse you can always find him and more of his work in his own (watercolour)workplace at the Roerdompstraat 92 in Wormer or in his oil Studio: Pakhuisplein 42H in Wormer: open house yearly - date to folllow.